Measuring Wood Blinds

Inside the recess and outside the recess mounting positions are possible.
When deciding on inside the recess fitting the factory will automatically deduct 10-12mm from the selected width. Please do no deduct from the sizes yourself.
When opting for outside the recess fitting we recommend an overall overlap of 75mm on both the width and drop.
Always measure recess drop and width in several places to the nearest millimeter using a steel tape measure, also checking for any obstructions in the fitting area.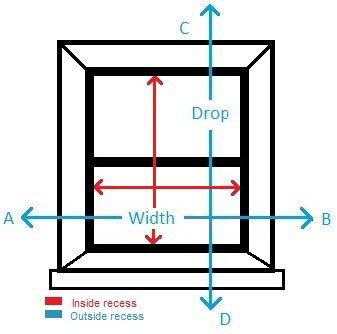 When fitted outside the recess, the blinds can be supplied with valance mitered ends, available for ordering online.