Child Safety by blinds-direct.co.uk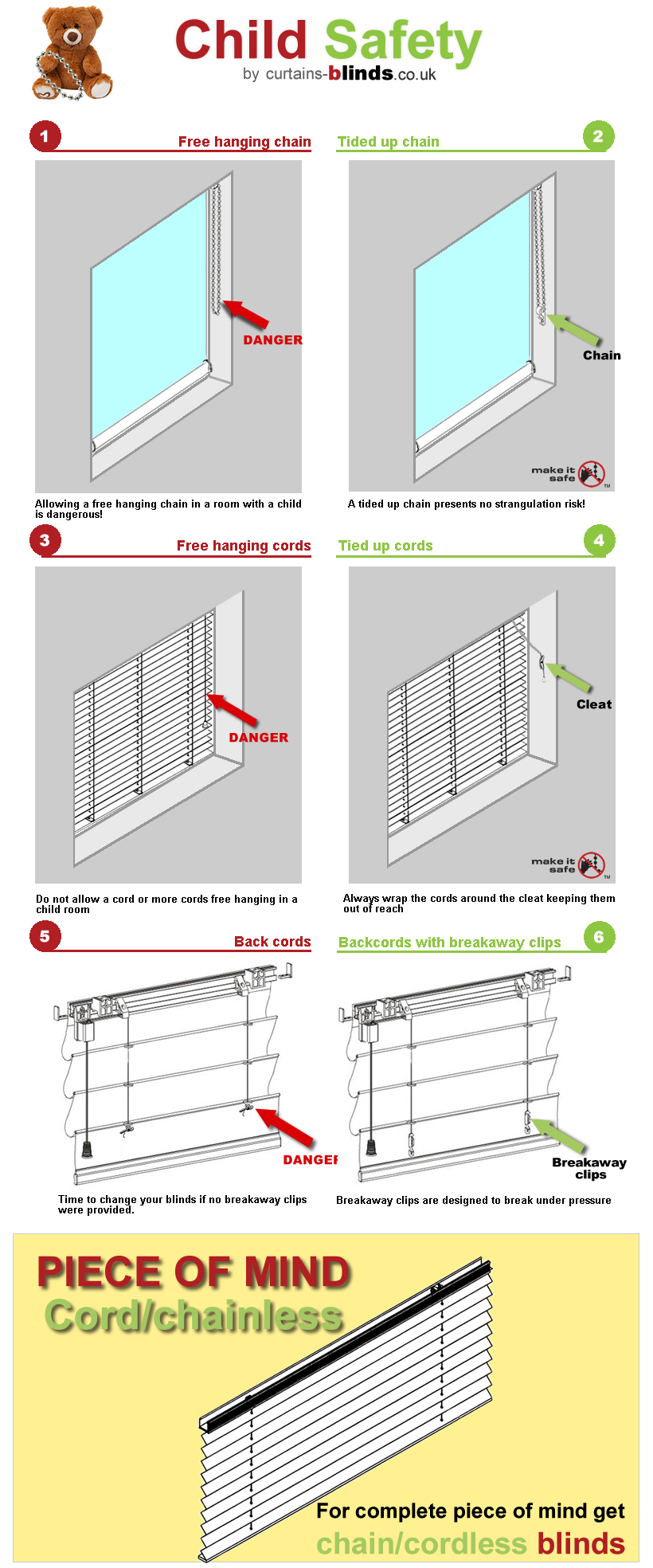 We have put together a simple infographic on what you need to know about window blinds child safety and act now if you haven't done so already.
The first thing to do is check if there are any free hanging cords or chains with your blinds in your home. Free hanging cords and chains can be dangerous especially if no constant supervision of the child is available in the room. Some of the window blinds chains could have been equipped with two break way connectors, and a tidying up device may not be needed.
Step two replace your old window blinds or order child safety devices to tie up the chains and cords hanging freely. The sooner you act, the safer you can consider your home. It is wrong to think that accidents cannot happen to you, ignore safety instructions and advice. Let's make it safe.
Step three check for back cords. Not all the blinds have back cords, so this only applies to certain types of window blinds like roman blinds. The back cords have to have breakaway connectors and if you cannot find any the only solution is to replace these blinds right away. Roman blinds made these days come with connectors for the back cords, and these are designed to snap under pressure.
But if you do not like what you have been reading so far and do not want to go ahead with any child safe devices described above you may choose for complete peace of mind cordless or chainless window blinds. The roller or rollers made with blackout fabrics operate by pulling the fabric, so being based on a spring system no chain is needed.